Kuhlman & Co. is taking its Moomin smoothies to Italy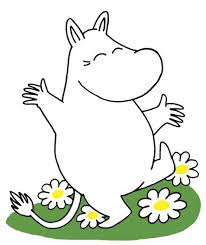 16.6.2016
Muuti by the Finnish company Kuhlman & Co. is an organic smoothie product range targeted at children and youth. The company has signed a global co-operation agreement with Moomin Characters on the manufacture of Moomin smoothies.
Muuti products are available in Finland and included in the offerings of the Carrefour and Coop retail chains and the Emirates airline. Next autumn, the products will also be launched in Italy.
Following the new co-operation agreement, the first organic Moomin smoothies will hit the stores of Finnish retail chains in late 2016. After that, distribution will expand to the Nordic countries and Asia.
"The co-operation with Moomin Characters offers us totally new sales channels and the chance to go global," says Charles Kuhlman, CEO of Kuhlman & Co. and the developer of the Muuti product.
Kuhlman & Co. is experiencing strong growth, with the company's monthly turnover currently at around 100 000 euros. In the autumn, the company is expected to double its international sales.
Source: Good News from Finland