15 Finnish Companies at the Salone del Gusto Terra Madre 2016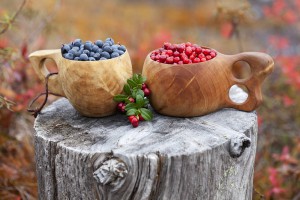 19.9.2016
Food is our energy source, so it is important to choose what we eat carefully and spend more time on our health. At the Finnish stand at Terra Madre Salone del Gusto, you will be able to sample various natural products and learn how to enjoy a tasty, nutritious diet to enhance your well-being and prevent illness. You will also find out about several destinations where you can discover Finland's soul and enjoy trips exploring this pure country's nature and flavours.
Finland is participating the first time in the history at the Salone del Gusto Terra Madre 2016. The opening day is next Thursday 22nd of September in Turin. There are 15 Finnish companies both from food industry and gastronomy travel  participating at the Food from Finland Pavilion (stand M M137):
Dammenberg (www.dammenberg.com) – Dammenberg chocolate is hand made using genuine, natural ingredients. It has been the leading European chocolate manufacturer since 2003 with a completely free from production plant: free from traces of nuts, free from gluten, eggs, additives and GM foods.
Puhdistamo (www.prf.fi) – Puhdistamo is a superfood brand focusing on purity, quality raw materials and respect for the source. Finland's nature is rugged and exacting, producing herbs and berries that are full of nutritional and extremely healthy elements.
Biokia – Superberry (www.biokia.fi; www.superberry.it ) – From the unspoilt arctic forests of Finland come the healthy berries ripened by the midnight sun. Biokia/Superberry: wild blueberries, cranberries and many other berries that are good for your health.
FP-Kotaja (www.finnishplant.com) – Cultivated in the bright summer nights, Japanese rose is produced by organic cultivation and transformed by hand into a rose petal confiture, a delicious delicacy rich in flavonoids with a low sugar content.
Mahla Forest (www.mahlaforest.com) – Birch sap is a natural, organic drink. It is rich in minerals and has beneficial effects on the metabolism and immune system.
Vavesaaren tila (www.vavesaarentila.fi) – Created in the 6th century, the Vavesaari farm produces jams and muesli sweetened naturally using arctic honey, wild berries, sugar cane and vegetables.
Arctic Flavours (www.arctic-flavours.fi) – Arctic Flavours is a Finnish association specialising in the promotion of natural products such as wild berries, mushrooms and herbs, which are collected by hand.
Studio Restaurant Tundra (www.tundra.fi) – The Studio Restaurant Tundra in Kuusamo in Finnish Lapland brings all the freshness of the wild north to the table. The chef is also a famous ceramist!
Ruka Peak (www.rukapeak.fi) – A boutique hotel with a sauna, restaurant and exclusive services, located at the top of Ruka peak near Kuusamo.
Ruka Adventures (www.rukaadventures.fi) – An organisation offering full-service outdoor activities in Kuusamo in the arctic nature of Finnish Lapland, with excursions lasting a few hours to adventures lasting several days.
Serlachius Museum (www.serlachius.fi) – Serlachius Museums and Art Town Mänttä – works of art, architecture, gastronomic delights using raw materials from the lakes and forests, and unique hospitality: an exceptional combination in the Finnish Lake district.
Ruka Villas (www.rukavillas.com) – Luxury chalets in a peaceful and tranquil setting in the incredible nature of Finnish Lapland.
Rukan Salonki (www.rukansalonki.fi) – Winner of Finland's Best Ski Chalet at the World Ski Awards from 2013 to 2015, it offers a high level of hospitality, a private restaurant and wellness options.
Rukakeskus (www.ruka.fi) – A modern, family-run ski resort in Ruka, just 20 minutes from Kuusamo airport. The ski season here lasts for more than 200 days a year.
Tailored Adventures Rukapalvelu (www.tailoredadventures.com) – Organising Nordic nature tours for over 20 years in the Ruka-Kuusamo area, and also beyond the Russian border.
Press contacts
MAMpress
Marco Acher-Marinelli
via A. Anfossi, 6 – 20135 Milan, Italy
info@mampress.com
Mob. +39 347 2780731