Silver Economy Forum gathering the Italian players to discuss about silver economy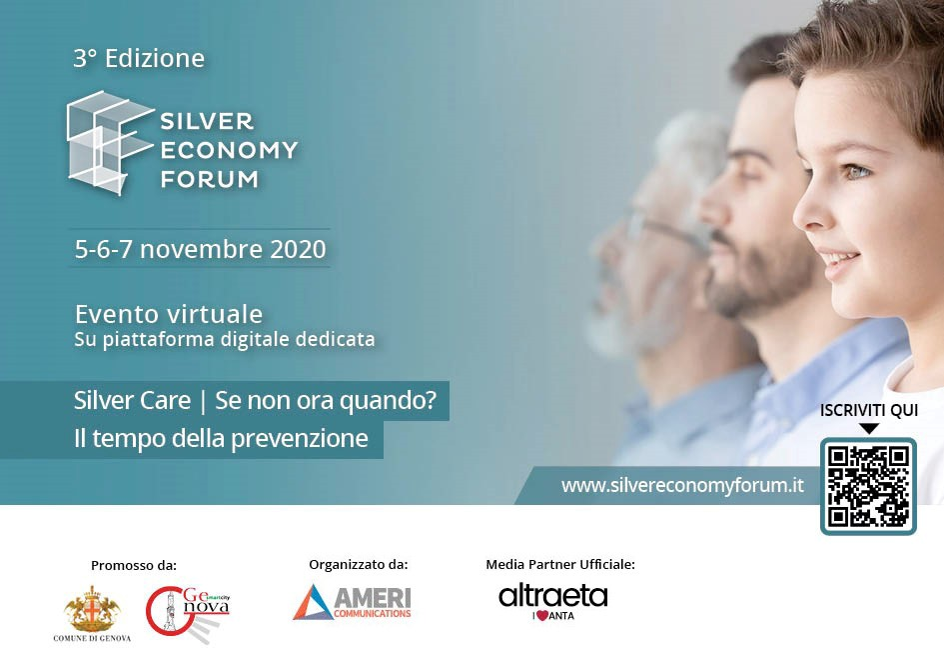 6.11.2020
Finnica Consulting is participating today at  the 3rd edition of Silver Economy Forum 2020. As for most events the pandemic has transformed also this one from a physical meeting in Genoa to a virtual event. The theme of the event is naturally circulating around silver economy touching elderly care from residential to homecare, technology, e-health, prevention and artificial intelligence.
One of the key messages from the Friday morning session was the need of harmonizing the Italian fragmented elderly care and to have a common rules and system in the country, 20 different regional environments. One very concrete proposal in this sense is the national adoption of international standards such as InterRAI in the assessment of the elderly care organisations. There are different tools to utilize the standard. One is a Finnish software called RaiSoft which is already in use in several countries all over the world.
The final session on Friday addressed the aging population through international case histories. We heard about the interesting Silver Eco initiative in France gathering 2500 players of the silver economy in the country. International Longevity Center UK presented views on longer working lifes and increasing consumption affecting economies in multiple way. The Global Coalition on Aging highlighted the rising star of "age tech" and the current moment on the verge of an epic transformation. UK's National Innovation Center for Ageing wants to add intelligence to ageing and longevity an new index called RoS standing for Return on Society.