Oatis oat snacks from Finland opening new markets in Europe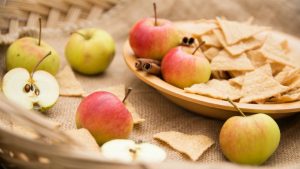 1.12.2017
Oatis oat snacks by Finnish Real Snacks will be available in Selfridges stores in the UK from December 2017 onwards.
The gluten-free, high-fibre product entered the domestic Finnish market earlier this year. The company notes that internationalisation has been planned from the very beginning. At the moment, 12 per cent of the brand's sales comes from export markets, and next year Real Snacks wants to double the figure.
CEO Arja Kastarinen tells in the press release that the company's doors are being knocked on all the time. "We've already sent Oatis to Japan, South Korea and Estonia, and the first batch to Kuwait will take off before the end of the year," she says.
Real Snacks deems Selfridges "the biggest win" in its export efforts so far. "For the brand this is a significant opening and acknowledgement to the fact that even a small company can enter the flagship of British retail with innovative product development," Kastarinen celebrates.
Italian gluten free market is growing steadily and especially oat products have a strong demand. We look forward to see the Finnish oat snacks also in Italy!
Source: http://www.goodnewsfinland.com/selfridges-stocks-oatis-snacks/