What is Happening in the Italian Elderly Care Sector?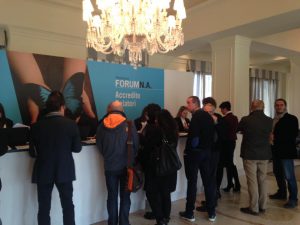 20.12.2016
Italy is the European country with most elderly people. This demography combined with the market development towards structured elderly services with a growing need of technologies makes Italy an important market opportunity for technology companies targeting the elderly sector.
There are 2,7 million elderly persons in Italy who are not capable of taking care of themselves in their daily life. This population needs health and social care services. Only 28% of this elderly population is in charge by the Italian public social and health care service. 200 000 in the residential care and 600 000 using home care services. An what about the rest 1,9 million elderly persons? Traditionally the families took care of the elderly, but today the reality is quite different. Especially in the North usually both parents work and elderly care needs to get organized differently. The informal caregivers, so called badanti, are one way to cover the lack of services.
Italian health care system is strongly characterized by the regional governance. Also in the legislation the regional laws define the assistance levels and service structure, which differ from region to region. The variety of the systems is a hindering factor in the development of the sector. There is a common will at the moment to establish a national policy for the elderly sector combining both health and social aspects. The time will show if the Italian political structure is able to push it till the end.
Forum N.A. held in Bologna on 16-17 November 2016 is the annual forum aligning the status of the Italian elderly care sector. Residential care is commonly used especially in the regions of Northern Italy. The private residential care forms already a market of 4 and half billion euros. Also private care structure are well established and increasing steadily their capacity. Besides the residential care also home care services are growing significantly and there is an evident need of technology solutions in order to make the services more efficient. Hot topics are active aging, RFID technology, digital interaction, prevention and chronic diseases. More than 30 companies presented their technologies at the event in Bologna including e.g. CBA Group, Software Uno and Vitaever.